COMRADES OF DECEIT
During WWII, Frankie Broderick joins the army at the age of eighteen and his first experience of warfare is on the beaches of Normandy. Captured by the SS and believing that his time in a prison camp would be more comfortable, he decides to impersonate his doppelganger, Captain Simon Carey, by faking amnesia. What he did not count on was that Carey is a murder suspect. Lieutenant Patrick Starkey is a playboy. His drinking enhanced by the news of his sister's murder. Dissatisfied with the police investigation, he decides to pursue the murderer himself. These two men with dissimilar backgrounds are brought together in bizarre circumstances, which results in a horrific and unbelievable scenario. Frankie not only has to endure the starvation and the brutality in Stalag IV-B, but also must convince friends and enemy alike that he is indeed a British officer. A tense thriller packed with twists, which will keep you guessing the identity of the murderer until the final pages
.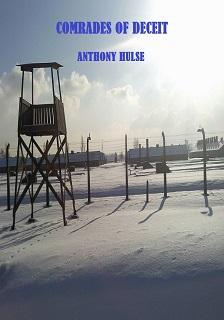 Paperback: http://bit.ly/1GXpEac

E-PUB : http://bit.ly/1OMM44u

Kindle UK: http://amzn.to/1MsPb2f
Kindle.com: http://amzn.to/1U3Au85

******

FOREVER AND EVER






Following a car accident, Lucy Kinsella wakens after five years in a coma. She experiences terrifying hallucinations, and with the help of a psychologist, she discovers that she actually lived the lives of the spirits who visit her. A series of child abductions in the area of Whitby, Scarborough and North Yorkshire results in a gruesome cannibalistic discovery. A nationwide manhunt follows, as the suspect flees. Attempting to unravel the mystery of Lucy's ghostly visitors, a team of ghost hunters conduct an experiment at the eerie setting of St Mary's graveyard, perched on the cliffs above the resort of Whitby. The frightening events that follow unlock but part of this enigma. Lucy meets James Meredith, a man who when under hypnosis also seemed to remember past lives. Together, the couple discover something so incredible and coincidental, or is it fate? Could they be somehow involved with what is happening to the children of North Yorkshire? A spine-chilling thriller with a terrifying finale.




******





REVIEWS




*****


I'll remember this book for a long, long time, 13 June 2014

By T. Atoka

Anthony Hulse baited me, and as soon as I nibbled the first few pages of Forever and Ever, he set the hook and reeled me in. Hulse is a bona fide master at turning phrases. The mind scenes he created in this book forced me to witness issues that most people speak of in hushed whispers.


A blood thirsty maniac, in more ways than one, is on the prowl and his victims are children. A young girl has an accident and morphs into something incredible when she wakes from an extended coma.


And now comes a case of re-incarceration, and a foreign language too. Am I sitting on the edge of my seat yet? YES. (tea) and my blood pressure is rising.

Anthony Hulse is a practitioner of textual magic. I was gradually drawn deeper and deeper into this story...and I had warned myself to not let this happen. I'm not accustomed to reading material that makes me feel uneasy, and this particular stort did just that.


The take-away from this review is that Forever and Ever is not only well written, it is a book that deals with a life current that many of us rarely see. The story needs to be read in order to learn what takes place in the recesses of our world, and without this author's diligence, would go unnoticed.

A caveat: just when you think that nothing more in this story can jolt your feelings, or imagination, Anthony Hulse finds a way to do just that. Fret not, your respiratory system eventually returns to normal, although what a ride you'll have from the front cover of Forever and Ever, to the back.

By the way, I pride myself on having the ability to figure out how most stories end. However, this time the author's upsmanship took the cup.


I'm happy to have recieved Forever and Ever as a birthday present; you can be sure that I'll buy more of Anthony Hulse's books as time goes on.


Consider this a good read, and I recommend it highly.




******




*****

Forever and Ever, 2 June 2014

By Suzanne Steele (Charlotte, NC)

This spooky, gruesome tale of a young girl who has visions of past events is written in such a style that I did not want it to end. A truly frightening story, definitely not one for the squeamish. I will definitely read more by this author.


*I recieved a free copy of this book for a fair and honest review.*




******




****

A great read. 14 Jun 2014

By Amazon Customer "Tobias" (Corfu, Greece.)

I enjoyed this book despite it being completely outside my usual reading genre. The plot is well thought out and presented in easy reading chapters. I enjoyed the main character and would have liked her spooky experiences to be more in depth as these formed the main thread of the story. Still, there are enough twists and turns to keep you guessing right up to the end.


Highly recommended for a weekend, or holiday read.

ps- I would have given it 5 stars except I cannot say I 'love' it because I don't usually read this type of book, but it was 'good' and I did 'like' it a lot.




******

Paperback: http://amzn.to/1GYBkv1



EPUB E-book: http://bit.ly/1PKLCWV
Kindle UK: http://amzn.to/1jDBTFI

Kindle.com: http://amzn.to/1R08CiV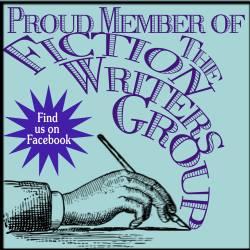 .