The Abduction of Grace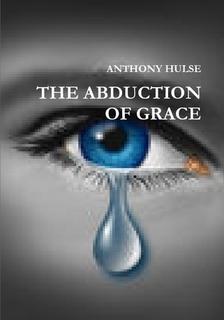 Five year old Grace is abducted in Majorca, which leads to a worldwide manhunt. Her parents suffer turmoil, as they are suspected, although never charged with the crime. Anna Curren, an investigative journalist becomes obsessed with the case and with the blessing of Grace's parents, who have lost confidence with CID, she employs the services of a private investigator. The trail leads the team to Majorca, Prague, and the South of France, and ultimately to links with the Russian mafia. A complex tale of obsession, greed, and passion, ultimately climaxing in a frightening and surprising scenario. This novel is a guaranteed page turner
******
REVIEWS


***** Unpredictable and Cracking Read 6 June by Suzanne Steele (Charlotte, NC)

This was simply superb.The conclusion of this wonderful thriller was so fulfilling. Artistically written with a superb range of varied characters. Set in a series of vibrant locations, Anthony takes us on a roller coaster ride of immense pleasure. I'm certain we'll hear more from this gifted writer.
*I recieved a free copy for a fair and honest review.*What a read this is
******
*****
Gripping Thriller! 5 Jun 2014 by Sheryl
The Abduction of Grace by Anthony Hulse is a gripping thriller! This was a story that kept me guessing the identity of the girl's abductor until the final pages. Pacy, atmospheric, and an excellent plot. I recieved this book for a honest read and I will certainly read more books by this wonderful author. 5 thrilling stars!

******
***** WELL-WRITTEN AND FAST PACED,

3 Jun 2014 by Susan Tarr
This book that stayed in my mind days after I read it. It was a well-written and fast paced story that flowed beautifully. There were some awesome characters and an excellent plot carried it along nicely. The surprise ending is worth waiting for. We will certainly hear more from this wonderful author.
******
*****What a read this is
By tom elder on May 17, 2015
Format: Kindle Edition
Anthony Hulse. What a read this is. The Abduction Of Grace. This is another must read by this author. In this book he tackles a tricky subject and handles it very well indeed. Find out what happens to Grace and her family, this adventure takes in Majorca, France and the UK. The book goes along at a fair pace and it will keep your attention through to the end. I am working my way through this authors book list and enjoying my journey. This book is a must read. 5 stars. 17 May 2015.
******
Kindle.com: http://amzn.to/1KvA6e0 Kindle UK: http://amzn.to/1giySJf

Paperback: http://bit.ly/1K6VGJh

EPUB: http://bit.ly/1VKIBYZ
******


CRIES FROM THE DEEP
Journalist, Holly Webb is inadvertently drawn into a world of corruption and murder after being approached by marine biologist, Fay McAllister. The student claims that a professor friend of hers was murdered, after he threatened to disclose the discovery of a blue marine creature. Could LFAS, (Low Frequency Active Sonar) operated by governments and energy companies worldwide be responsible for the increase in marine mammal beaching? Holly discovers the presence of a powerful organisation of wealthy investors, who understand the threat to their monopoly if the public demand the cessation of underwater operations. If a new species of humanoid were discovered, then mankind would no doubt intensify their protests. La Fraternité, a security company, consisting of ex-French Legionnaires is employed to ensure that Holly and Fay do not approach the media with their story. Jan Lubinski is assigned to tail the girls and to do anything he can to dissuade them, including murder. The conclusion will not disappoint.
******

REVIEWS



******

A great read

,

1 Jun 2014
By Jana Petken An engrossing tale of conspiracy concerning the threat to the world's marine creatures. Do the blue humanois creatures really exist> An incredible read from a gifter author. I look forward to reading more from him.

******

Paperback: http://bit.ly/1h231wL

EPUB: !http://bit.ly/1VKJ3Gy
Kindle UK: http://amzn.to/1KvAxVV

Kindle.com: http://amzn.to/1D87kAl






J