NURTURED EVIL
Fictional modern day murder mystery. This is a psychological thriller based in London. Writer Anthony Hulse takes us through the seedy strip clubs of Soho to the wonderful setting of St Paul's and Trafalgar Square in the search for serial a killer. DS Matt Webber and DC Paula Tompkins are thrown together as they hunt the killer or killers, their lives changed forever by the situation they find themselves in. Why is the nursery rhyme 'Oranges and Lemons' heard throughout the novel? This complex and intriguing novel will keep you on the edge as the various gruesome murders from Camden Town to the London Eye develop.
REVIEWS This review is from Sooz, author of Better The Devil You Know.
Fast and pacey. This one gets to the action without any long pre-amble. A facinating romp round london with a killing on every corner and a serial killer to find. Some lovely characters my favourite is Marcus the mincer. He's a bad lad but you can't help but have a soft spot for him. I read a review on another authors work that said "Like King when he was raw and hungry for acclaim" I'd like to pass that compliment on to Mr. Hulse. This book is well worth a read, and I think there's more to come from Tony Hulse.
This review is from: John Wright

Nurtured Evil (Paperback)

A really creepy tale set in london ,well wrote, plenty of twists and turns in this first novel published by mr hulse,kept me on the edge of my chair and to be honest i couldn't put it down,chapter after chapter,different characters emerging,all of whom the author presented to you in detail,it was as if you could relate to them and best of all kept me panging for more right up until the last page.A really good read.
A customer.
What can I say apart from brilliant! The story and characters, (some very colourful indeed) are well thought out and attention to places and settings is descriptive without being overindulgent. I found the plot worked well with enough of the subplot thrown in to keep you guessing to the very end. A very chilling tale from a very gifted writer.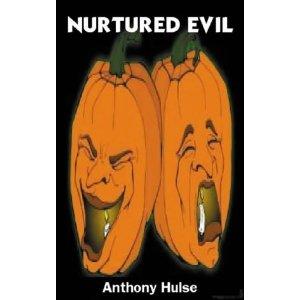 .