Portrait of Guilt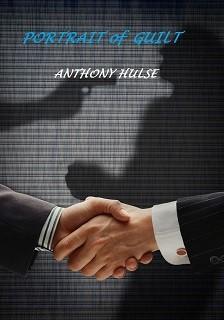 Two policeman, Robert Warnock and Damon Wolfe are ousted from the force when they urinate against an Indian temple. Experiencing hardship, they devise a plot to kidnap the elderly wife of George Pope, a recent lottery winner. The criminals find themselves up against Indian vigilantes, a persistent private investigator, and the son of George, gangster Frank Pope. A desperate, botched kidnap attempt makes for compulsive reading. Another scintillating read from the author of Forever and Ever.
******

Reviews
*****
Enjoyable read! 4 August 2014 by Tarian Green "Tig"
The story of two desperate policemen who turn to kidnapping an elderly woman had me smitten. Flowed wonderfully and I actually felt pity for the bungling duo. Beautifully written and another sensational plot. The ending was worth waiting for. I love it.
******

*****

Well written Portrait of Guilt. As in all Anthony's books this one is so well written. Two policemen from the Met are working in India when they were out drinking one night they both got caught urinating against a temples wall. Having been sent home they then get sacked from the Met, penny less this is where the book gets really exciting. Enjoy the escapades of these two ex policemen as they are needing to earn money. This is a great story that is very enjoyable and is so easy to read. 5* 17 June 2015.
******


Paperback:http://amzn.to1MQvh19

Amazon Kindle.com: http://amzn.to/1EmE1ei

Amazon Kindle UK: http://amzn.to1i4yVcc
Lulu e-pub: http://bit.ly/1i4z7Y

******
Scent of the Dragon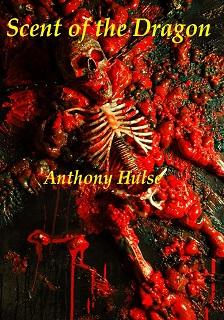 A chance sighting of his abducted niece in Egypt prompts bodyguard and ex-detective, Lucas Wingate to investigate. The trail leads to Rumania, and mysterious Serbian recluse, Goran Banovic. MI5 purposely let slip to Wingate the whereabouts of Banovic, who is suspected of being involved in the gruesome slaying of past British politicians by impaling them on stakes. Could Banovic possibly be former Serb warlord, Dragan Jovic? A complex and brutal tale of deceit, murder and treason.
******
Reviews
***** Fantastic thriller. Kept me hooked to the end., November 13, 2014
By
Tobias Roote "Tobias"
This review is from: Scent of the Dragon (Kindle Edition)
I'm a big fan of Mr Hulse. This is a good story, one that kept me going for a few nights and lots of twists and turns to test your ability to pre-determine the ending. Anthony writes well and involves the reader in the world of the Police, MI5 and MI6 as well as the SAS and recent history. Needless to say, I gave it five well deserved stars.
******
*****

Brilliant
By tom elder on June 29, 2015
Format: Paperback
Anthony Hulse. Brilliant. Scent of the Dragon. As with all Anthony's books this one goes along at a cracking pace. After hearing about the sighting of his abducted niece Heather in Egypt, Lucas Wingate decides to go on the hunt for her. After Egypt the trail leads him to Romania and on the chase of Serb warlord Banovic, who is keeping his niece for himself as his wife. I loved this epic adventure and highly recommend you read this book. 5+* 29 June 2015.
******

Paperback: http://bit.ly/1MsQhLn
E-Pub: http://bit.ly/1ewdrCJ
Kindle UK:: http://amzn.to/1JrBTlT
Kindle.com: http://amzn.to/1LSisnY
******