THE ETERNAL CHAIN
(Second edition)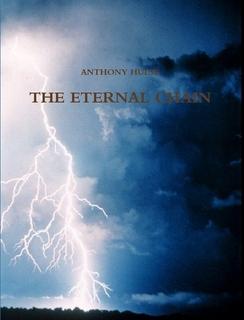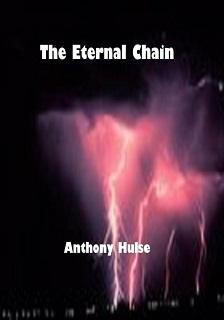 June 6th, 1944 After finding themselves separated from their unit, six British soldiers of the 6th Airborne Division encounter a band of gypsies. Two of the soldiers rape a girl and murder her boyfriend, before turning their weapons on the vengeful group. Madame Carmen Baptiste, the bandolier of the gypsies, places a curse on the six aggressors and their offspring for generations to come. Sixty years later, and Nina Corbett, a barrister and the granddaughter of one of the damned, attempts to contact the other five cursed ancestors. Each curse is unrelated, and all are subjected to horrific experiences, including terrifying spirits. A sequence of unusual events results in the group assembling for a harrowing and blood-curdling conclusion. This is a story of retribution and justice… A pulse-quickening and exhilarating thriller/horror. Enjoy.
Reviews
***** By Aldo Ray Fan (This review is from: The Eternal Chain (Kindle edition) An exceptional read with an unexpected, yet marvellous ending. The overall plot was original and well thought out. A book I had to read in its entirety. I simply could not put it down.

*****

Fast paced, May 26, 2015By
tom elder
This review is from: The Eternal Chain (Kindle Edition)
Anthony Hulse Fast paced. The Eternal Chain. In my opinion this is the authors best book to date. If you read one book this year make this book the one. It is one of the best books I have read this year. The book starts in June 1944 in France when a troop of soldiers are in this remote village and meet up with a band of gypsies, two of the soldiers rape a gypsy and murder her boyfriend. The old gypsie then put a curse on this band of soldiers and their children and childrens children. The rest of the book goes along at a fast pace and follows the relatives misfortunes, all the way to the end. Highly recommended read. 5+* 26 May 2015.

******

EPUB: http://www.lulu.com/shop/anthony-hulse/the-eternal-chain/ebook/product-22196742.html#


Amazon.com Paperback: http://amzn.to/1hhj89r

Amazon.com Kindle: http://amzn.to/1EZ8IRp

Amazon UK paperback: http://amzn.to/1KQ5sd2

Amazon UKKindle: http://amzn.to/1MX2f1p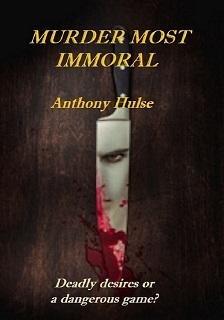 REVIEWS

Awesome 21 Sept. 2016 By tom elder - Published on Amazon.comFormat: Kindle Edition
.Anthony Hulse

Murder Most Immoral
A fast page turning fantastic book. I have read all the books by this author and simply can't get enough.
A series of murders lead police to believe that the crimes are being carried out by the Costello brothers but the problem is they are triplets. Amy is a detective on the case. She then becomes romanticly involved with Spencer, one of the brothers. Follow the story all the way to the brilliant end. Must read book.

******
E PUB: http://www.lulu.com/shop/anthony-hulse/murder-most-immoral/ebook/product-22855158.html

Amazon.com paperback: http://amzn.to/2jH9D4u
Amazon.com e-book: http://amzn.to/2kuWgIz
Amazon UK paperback: http://amzn.to/2kVQuRp
Amazon UK e-book: http://amzn.to/2klfeiR