THE CULLING
(Second edition)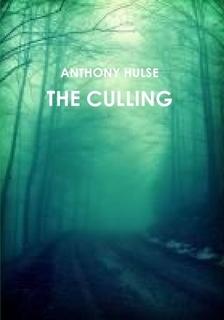 A series of child abductions are linked to Jules Devlin's touring circus. A team of CID detectives are deployed and attempt to unravel the mystery. The performers, including a clown, a lion-tamer, a fire-eater, a dwarf and conjoined twins harbour a terrifying secret. Jimmy Crawford, an ex-CID detective turned private investigator is hired by the parents of a teenage girl, who believe that her disappearance is linked to the circus. Crawford is aided in his task by a child psychologist and a priest. Through a handicapped boy, they discover that the circus is not what it seems. DS Jenny Stiles, believing that Devlin is the head of a paedophile ring, soon discovers something more sinister. Could the evil carnival be responsible for the burning of churches and their priests? The Culling is a supernatural thriller set in Whitby and Dartmoor. From Edinburgh, Cleveland and Lourdes in France, strange and unexplainable episodes occur, which leads Jenny to believe that Devlin is indeed evil.
******
REVIEWS
*****

Frightening and Complex..., 31 May 2014 By Anari (UK)

A frightening and complex supernatural story, concerning Jules Devlin and his mysterious circus. This writer has a gift of captivating the reader. Brilliant!


******
***** Truly Frightening Thriller! 5 Jun 2014 By Sheryl
The Culling by Anthony Hulse is a real thrill a minute read. This was a seriously scary story
A series of missing children are linked to Jules Devlin's traveling circus. Anthony introduces us to a group of macabre characters, whose secret is revealed in an exquisite fashion. Beautifully crafted with wonderful dialogue and breathtaking scenes. Chilling, but superb.
I recieved this book as a gift and highly recommend it with 5 stars!


******
***** Great mystery
By tom elder on April 16, 2015
Format: Kindle Edition
Anthony Hulse Great mystery. The Culling. A spate of children disappearing and teenagers going missing leads to the Devlin circus. But all is not as it seems with the circus. There's a dwarf,conjoined twins, among other weird people and non more so than Jules Devlin the owner of the circus. This book will keep you hooked to the very end. Highly recommended. 5 stars 16 April 2015.
******
Paperback: http://amzn.to/1PAtM6d

EPUB E-book: http://bit.ly/1KuZSSC

Kindle.com : http://amzn.to/1JogNmG
Kindle UK: http://amzn.to/1WUwwRD

*******

Cupid's Poison Arrow